Limited Edition "The Way It Goes" Poster by Hatch Show Print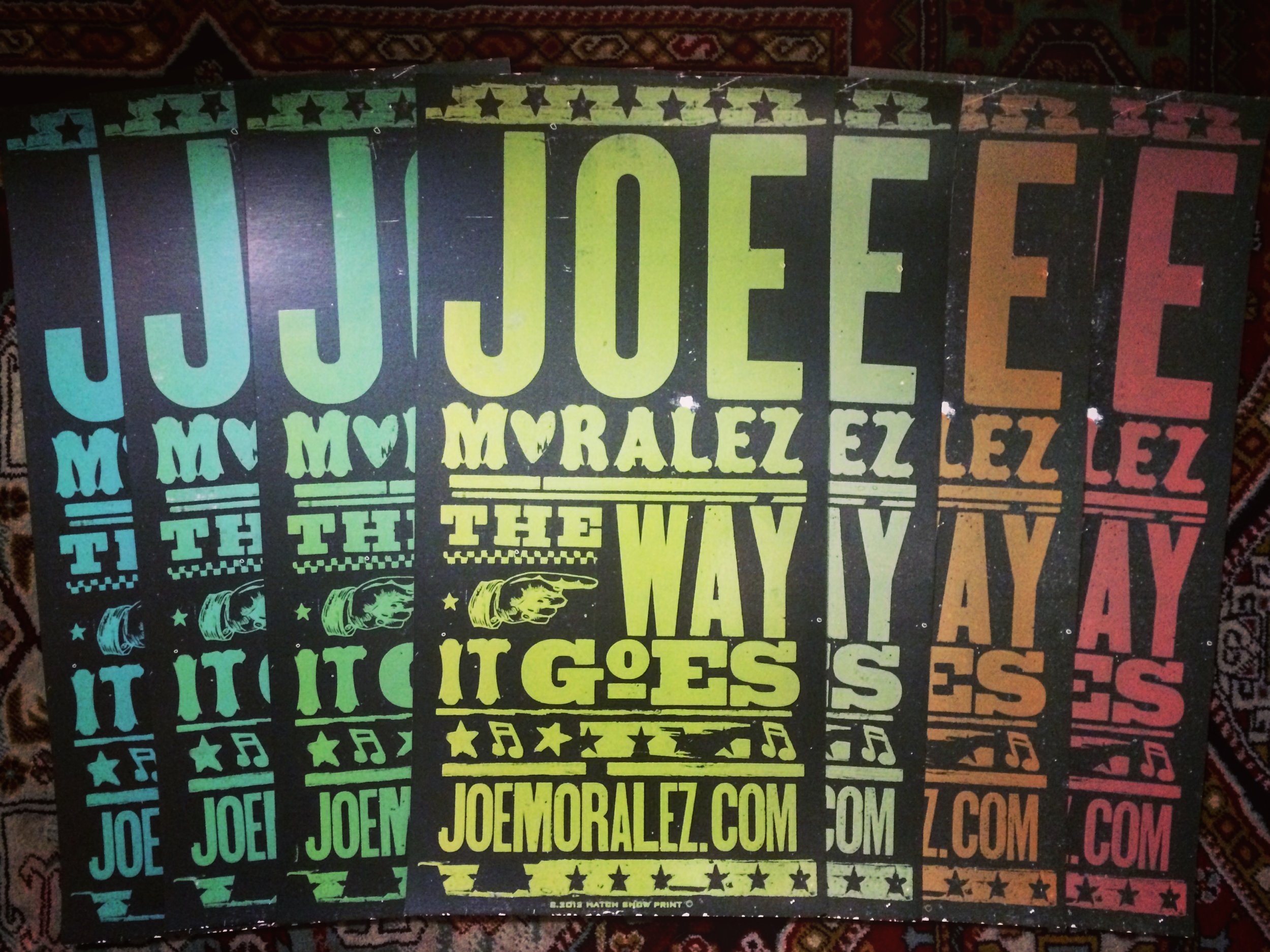 Limited Edition "The Way It Goes" Poster by Hatch Show Print
Autographed "The Way It Goes" Poster by Hatch Show Print.
Dimensions: 10.5 x 22"
Colors: Aqua, Blue, Burnt Orange, Green, Pink, Plumb
These posters were individually hand pressed in Nashville, TN back in 2012 on thick card stock with oil-based ink and look amazing in or out of a frame. I recently pulled these from the attic to celebrate the 5 year anniversary since "The Way It Goes" was released! They are truly one of a kind and will never be printed again. Get one while they last!
More info:
Hatch Show Print is one of the oldest working letterpress print shops in America, and over the years have featured a host of entertainers, starting with the early stars of the Grand Ole Opry like Hank Williams, Bill Monroe and Minnie Pearl, and continuing into this century, with artists such as Pearl Jam, Mary Chapin Carpenter and Mumford & Sons.
At Hatch Show Print, the printer is the designer, and the designer is the printer. This meant large hand-carved wood blocks with iconic imagery printed in bold colors designed by Will T. Hatch and his staff in the late 20th century, and in the early 21st century, the designer-printers on staff at Hatch Show Print draw upon and continue to contribute to the ever-expanding image archive, by carving new blocks, out of wood or linoleum when a poster job calls for it, or using an old block in a compelling new poster design.